Social Program
WELCOME RECEPTION 8 APRIL 18:30 HOURS
The City of Gothenburg sponsors a welcome reception on 8th April in the Exhibition hall in the Convention Center. Please sign up for this free event when you register, in order to get entrance and drink tickets. Use this opportunity to mingle with your colleagues and exhibitors in an informal atmosphere eating from a buffet of typical food from the Swedish West Coast.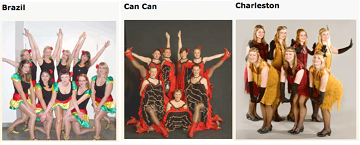 Chalmers students will entertain you as well: The Chalmersbaletten and the AllianceOrchestret have become famous after their previous performances at previous antenna events in Gothenburg such as COST meetings. Once you have seen them dancing Brazil, Can Can, Charleston, Bond and Czardas in their own humorous style you will understand why and never forget it. This entertainment is sponsored by RUAG Space AB.
Time and location: 18.30-20.30 on Monday 8th April in the Exhibition Hall. There will be free attendance, but you must register for it.
Document Actions